Twin Pregnancy Week by Week Guide
Pregnancy guides or calendars normally start form the first day of your last period.  Please keep in mind that every pregnancy is different and each baby's growth pattern is unique as well.
These pages are simply a rough guide, and are not meant to take over your doctor's true assessment of your pregnancy.
View an ultrasound image of twins at week 12.
[table id=10 /]
As per your request, now you can receive your weekly pregnancy guide in your mailbox. Just sign up for our weekly newsletter.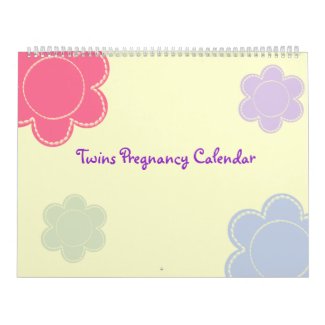 Twins Pregnancy Calendar by graphicdesignlady
Make your own photo calendar at zazzle
See more People Health Cultures Calendars