Twin Pregnancy Week 28
Congratulations. You are about to start the third trimester of your twin pregnancy.
Your babies weigh around 2 pounds.
Their eyebrows and eye lashes are visible now. Mind you, some are born without eyebrows or very faint ones!! Of course they will have them sooner or later.
The amount of brain tissue is increasing at the time as well.
From this week, your babies will try to put on more fat. They have also started to store iron, calcium and other essential nutrients.
If your twins are born now, chances of survival are very high.  However, it is much better if they arrive later. Try to get plenty of rest and elevate your legs as much as possible.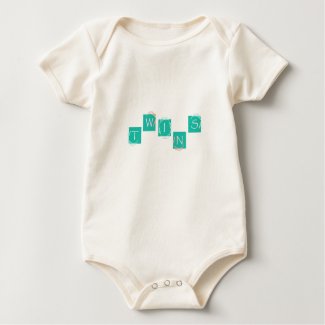 Twins Cubes for babies
 by 
graphicdesignlady
Many more 
tshirt
 designs available on zazzle.com
[table id=10 /]