Twin Pregnancy Week 10
By week 10 most of babies' joints are visible.
Technically by the end of this week, your babies will enter the fetal period rather than the embryonic.
If you have had nausea, try to relax, it will soon be over.
During pregnancy your blood volume increases to carry nourishment to the babies.  As a result your veins may be bulging out.  This also becomes a concern with twin pregnancies.  Your doctor will be checking for Anemia in the coming weeks.
Meanwhile drink plenty of water.
[table id=10 /]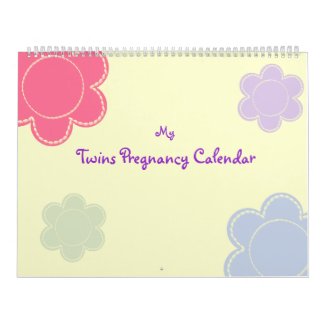 Customizable Twins pregnancy calendar by graphicdesignlady
make a calendar online using zazzle